the new collections and trends for 2023
Fitness - Beauty News originally published at Fitness - Beauty News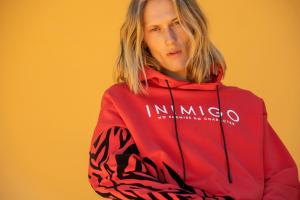 MADE IN PORTUGAL naturally | fashion – Meet The New Collections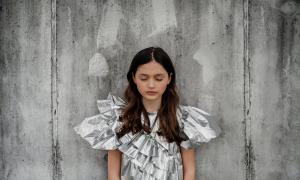 MADE IN PORTUGAL naturally | fashion – Discover the new concepts
The U.S. is the 7th largest market for the Portuguese Clothing. Portugal is the world's 19th biggest clothing exporter and a reference in over 191 countries.
The United States is the 7th largest market for the Portuguese Clothing industry, with continuous growth in all the product segments."
— AICEP USA
NEW YORK CITY, NEW YORK, USA, January 17, 2023 /EINPresswire.com/ — Portugal is the 19th biggest clothing exporter globally and an international quality reference for major brands and fashion designers in over 191 countries. The textile industry in Portugal has earned, throughout the years, global recognition and prestige for its quality, innovation, creativity, resilience, and responsiveness. Most production facilities in Portugal own the entire production chain, from spinning and weaving to dyeing and finishing, making it one of Europe's most innovative textile and clothing production hubs.
"Made In Portugal" has become a symbol of quality, outstanding designs, ethical production, innovation and sustainability. When we talk about excellent finishes, great knowledge, the best knit and fabric production, or outstanding design and patterns, the Portuguese industry is the best choice to ensure excellent product quality and collections that defy our imagination.
The Portuguese clothing sector is currently one of the strongest textile industries in Europe and is increasingly known for its expertise in shirts, jerseys and so much more aligned with skilled pattern makers and master craftsmanship. The clothing industry is strategic in the overall Portuguese export mix, and it has grown continuously over the years. The United States is the 7th largest market for Portuguese clothing brands.
Portugal is also the world leader in high-quality technical textiles especially performance fabrics and fabrics made from recycled materials.
Beyond strong tradition and secular craftsmanship, Portuguese brands also present new production methods and materials focused on increased sustainability. This mindset begins in fabrics and raw materials R&D, like recycled cloth or plastic parts made out of ocean plastic debris, continuing with manufacturing processes and waste management that target zero-emission production. This ethical approach towards manufacturing is a commitment that the industry takes very seriously, along with an implemented social and worker security context. These aspects make Portuguese product manufacturing highly responsible, sustainable, and ethical in its value chain.
The MADE IN PORTUGAL naturally campaign showcases the latest collections and trends of clothing and fashion brands like Lyon of Porches, Andorine, Bravian, Cristina Barros, Decénio, Inimigo, Imago, Katty Xiomara, Miguel Vieira, Luis Buchinho, and several others. Portuguese brands are recognized for their flexibility, quick response, know-how and innovation. Meet the selected collections at https://portugalglobal-northamerica.com/clothing/.
Portuguese Trade & Investment Agency is a government entity focused on attracting productive investment, increasing exports, and internationalizing Portuguese businesses to boost its economy. AICEP is a "one-stop-shop" agency and the ideal partner for those looking to invest in Portugal or establish new strategic partnerships to expand their business.
With offices in Portugal and abroad, AICEP supports international companies investing in Portugal through project analysis, site selection, and human resources support.
With a global network present in over 50 markets, AICEP oversees Portuguese companies' internationalization and exports, supporting them throughout these processes by connecting companies with critical stakeholders and providing valuable information.
Learn more at https://portugalglobal-northamerica.com.
ABOUT PORTUGAL
Located in southwestern Europe, Portugal is a welcoming and multicultural country with an open economy, where culture and tradition coexist with design, innovation, technology, and R&D.
At the crossroads between the European, African and American continents, its strategic location and status as a European Union and Eurozone member state make Portugal the ideal partner for your business.
Top international rankings* consider Portugal to be the third safest country globally and the seventh most politically and socially stable. It is also one of the countries that invest the most in renewable energy sources and policies to combat climate change.
Portugal's excellent infrastructures, telecommunications, talent, and overall quality of life attract visitors and companies from all over the world.
Distinguished by their quality, authenticity, and exclusivity, Portuguese goods are highly sought after by well-renowned international customers. Portugal is an innovative, sophisticated, and forward-looking country with almost nine centuries of history where sustainability is a priority and an industry strategic goal.
Valdemar Pires
The Ad Store NYC
+1 646-301-2006
email us here
Visit us on social media:
Facebook
Twitter
LinkedIn
This B2B digital campaign, directed to all American companies, will showcase the best of Portugal's sustainable and innovative products.


Originally published at https://www.einpresswire.com/article/610743622/innovation-and-sustainability-made-in-portugal-naturally-the-new-collections-and-trends-for-2023
Fitness - Beauty News originally published at Fitness - Beauty News